Kids Interactive Discos (KID)

For the past year House of Haji have been working with i-play in developing their weekly activities including an interactive disco. Consequently i-play was recently awarded the best party venue 2012, for children in Glasgow and the West of Scotland by readers of Primary Times. This disco recognises the important skills that children need and the developmental opportunities required from a very early age. The programme of interactive dances, sign-a-long songs and movement games suitable to all ages encourages the development of communicative, social and imaginative skills, spacial awareness, memory skills, fine motor skills and gross motor skills, all through fun. To date there are numerous positive comments from parents on their website with testimonials in witnessing developments in their children. These testimonials speak for themselves with regular weekly attendance in excess of one hundred children.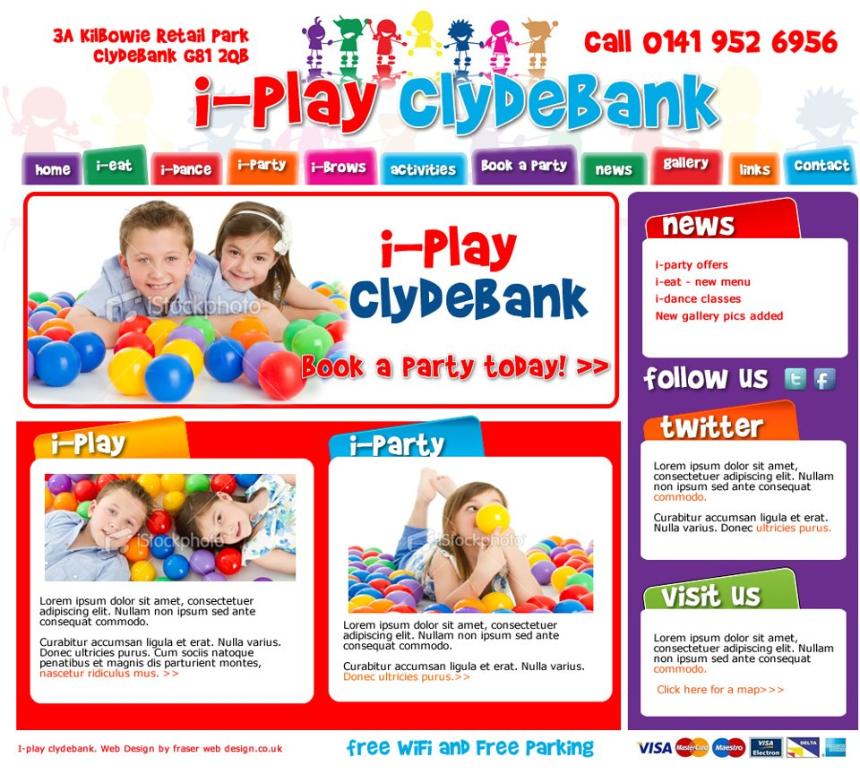 House of Haji and i-play centres are offering an exciting new night specifically focussed on providing children with additional support, emotional and behavioural needs an interactive sensory experience. The illuminate silent disco is a weekly visual disco accommodating all the support that each individual child may need. These include gluten and lactose free menu options, sensory activities, structured visual dancing, functional BoardMaker symbols, personal music options, LED floor and room lighting and am optional chill out room.