Oppa Autism Style is all about giving people with Autistic Spectrum Condition the vital resources, experiences, support and visual aids to become the best they can be and be part of society in a purposeful, meaningful and more importantly comprehendible way. Oppa Autism Style is currently a voluntary community organisation with no cost although donations towards expenses would be welcome.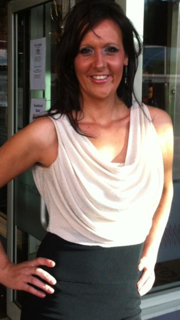 Heather Haggarty B.Ed Hons Primary Teaching, PGC Autism, PGD Autism, MSc Autism, currently studying a MSc Teacher Learning, PVG Membership scheme for children & adults, certificated in Sign-a-long, Studio 3, First Aid at Work and Fire Warden.
Welcome to Oppa Autism Style! Founded in November 2012, we have been so successful that we wanted to offer our services to other people who would really benefit from our support :D
There is always a way to reach those dreams and aspirations, just keep reaching and we will support you!